Looking for easy and healthy soups for weight loss and lazy days? Then, you're in the right place. Here I'm sharing some delicious keto soup recipes that are best for your keto diet and great for family occasions, cold winter days or any other times when you feel like eating comfort food.

These soups are easy to make at home with simple few ingredients. To make these recipes you can use instant pot and crock pot or slow cooker. If you are trying to lose your weight fast, check out these weight watchers soup recipes with smart points.

These keto soup recipes are perfect for meal prep. Serve these recipes with any bread or any biscuits, or any dishes whatever you like. Not only healthy these recipes, also they are low carb and makes you feel satisfied and comfortable. They are great for lunch or dinner in your busy days or busy work. So let's check out these recipes and make at home, enjoy!
---
21. Keto Cauliflower Soup
These cauliflower cheese soup is so tasty and healthy prepared with cauliflower, bacon, cheddar cheese, and a splash of cream. It is creamy, delicious, rich and satisfying comfort food for lunch or dinner.
Get the recipe here.
---
Related: Cauliflower Loaded Baked Casserole Recipe
---
20. Keto Bacon Cheeseburger Soup
Creamy bacon cheeseburger soup is smooth, creamy, and rich quick making that perfect for your meal. This soup is made with few ingredients and with 3 kinds of cheese. This soup is one of my favorite keto soup recipes for the winter season and meal prep.
Get the recipe here.
---
Suggested Meals:
Meal Prep Recipes For Weight Loss
High Protein Chickpea Recipes
Keto Lunch Recipes
High Protein Breakfast Recipes
High Protein Meal Prep Recipes
Weight Watchers Breakfast Recipes
---
19. Keto Tomato Soup
Looking for easy soup for snacks or dinner? This tomato soup is so easy to prepare and a simple classic soup full of tomato flavor. It is ready within half an hour, serve this recipe hot with biscuits or any bread.
Get the recipe here.
---
Related: Homemade Bread Recipes For Snack
---
18. Keto Chicken Soup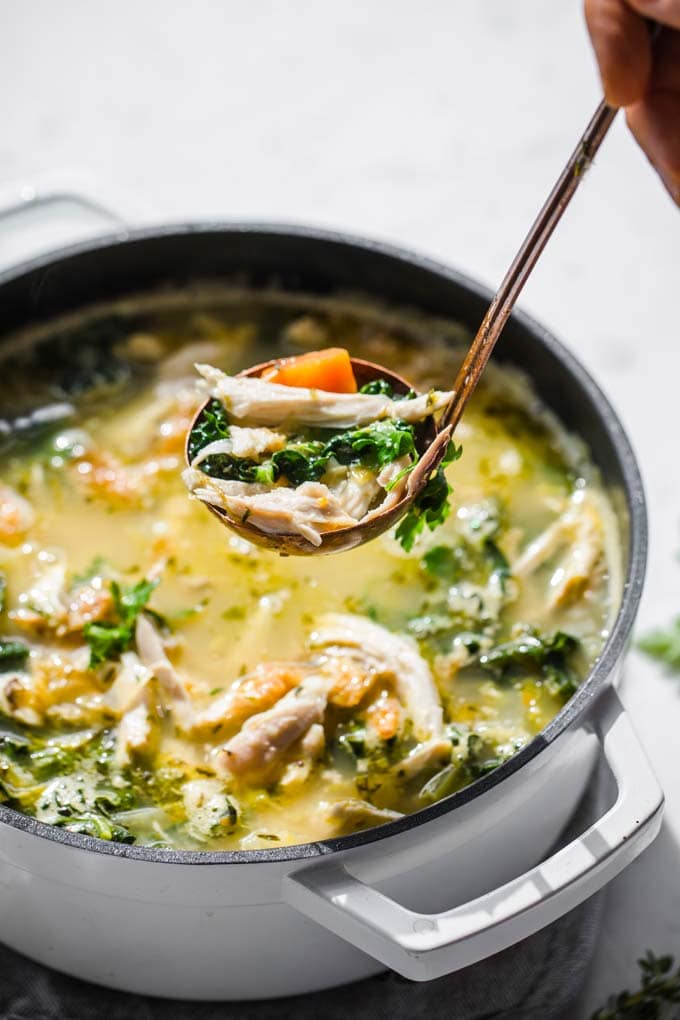 Chicken Soup! My Best ever keto soup recipes that I need so much in lunch or dinner time. Warming, comforting, and healthy this chicken soup is low carb and packed with vegetables, herbs, and lots of delicious flavors.
Get the recipe here.
---
Suggested: Keto Chicken Recipes For Dinner
---
17. Keto Chicken Pot Pie Soup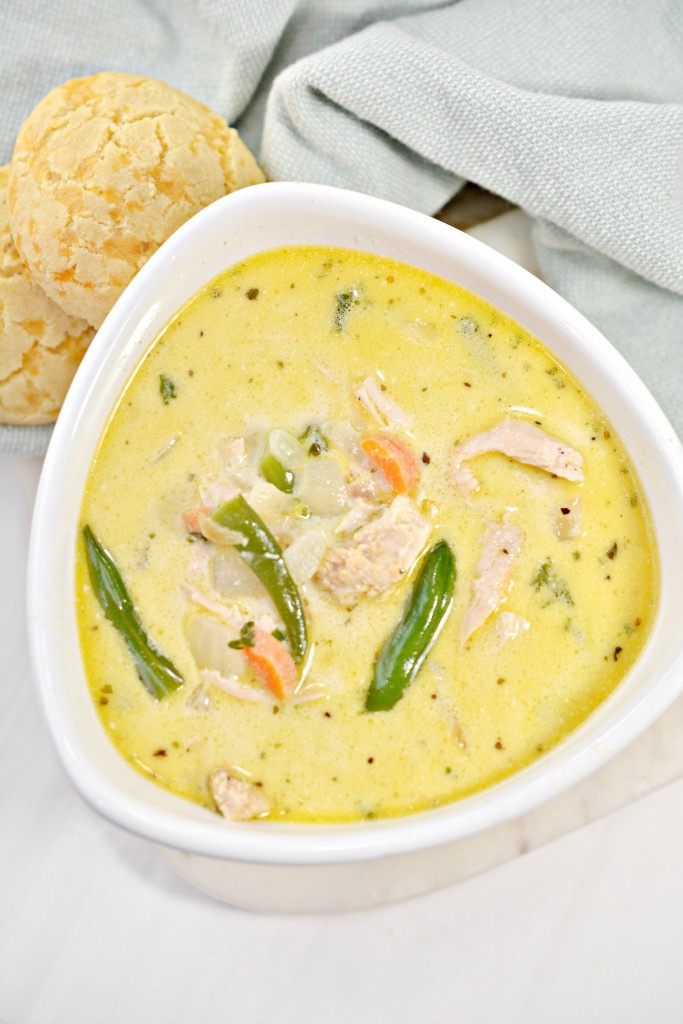 This low carb easy-to-make chicken pot pie soup is creamy and satisfying for meal prep. Packed with chicken and another few simple ingredients, ready in 30 minutes or less.
Get the recipe here.
---
Related: Air Fryer Chicken Recipes
---
16. Keto Crockpot Taco Soup
Crockpot Taco Soup is made with amazing taco flavor in the crockpot. So tasty and easy to make this soup is a keto-friendly and low carb that everyone will love. This taco soup is the perfect solution for taco night and lunch meals.
Get the recipe here.
---
Suggested Tacos Ideas:
Traditional Mexican Taco Recipe
Healthy Mexican Taco Recipes
Delicious Vegetable Mexican Taco Ideas For Vegetarian
---
15. Keto Chicken Egg Drop Soup
A super delicious and comforting chicken egg drop soup is the most healthy lunch meal ever. This soup is best for weight loss and getting high protein with other nutrients that make you feel happy and keeps you healthy.
Get the recipe here.
---
Related Eggs Ideas:
Keto Egg Salad Recipes
Egg Deviled Recipe
Masala Egg Toast Recipe
Keto Breakfast Recipes Without Eggs
---
14. Keto Shrimp And Bacon Chowder
Love Shrimp? Try this creamy keto shrimp and bacon chowder in this lunch meal. Creamy, spicy, crispy bacon and tasty shrimps with cheese make this soup so delicious. This shrimp corn bacon chowder recipe is easy to make and comforting as you like to eat.
Get the recipe here.
---
Suggested Fish Recipes:
Roasted Shrimp Recipes
Keto Fish Meals For Lunch & Dinner
Grilled Lemon Garlic Shrimp Skewers
Salmon Meal Prep Recipes
Shish Kabob Recipes For Summer
Lemon Honey Garlic Salmon Recipe
---
13. Keto Pork Soup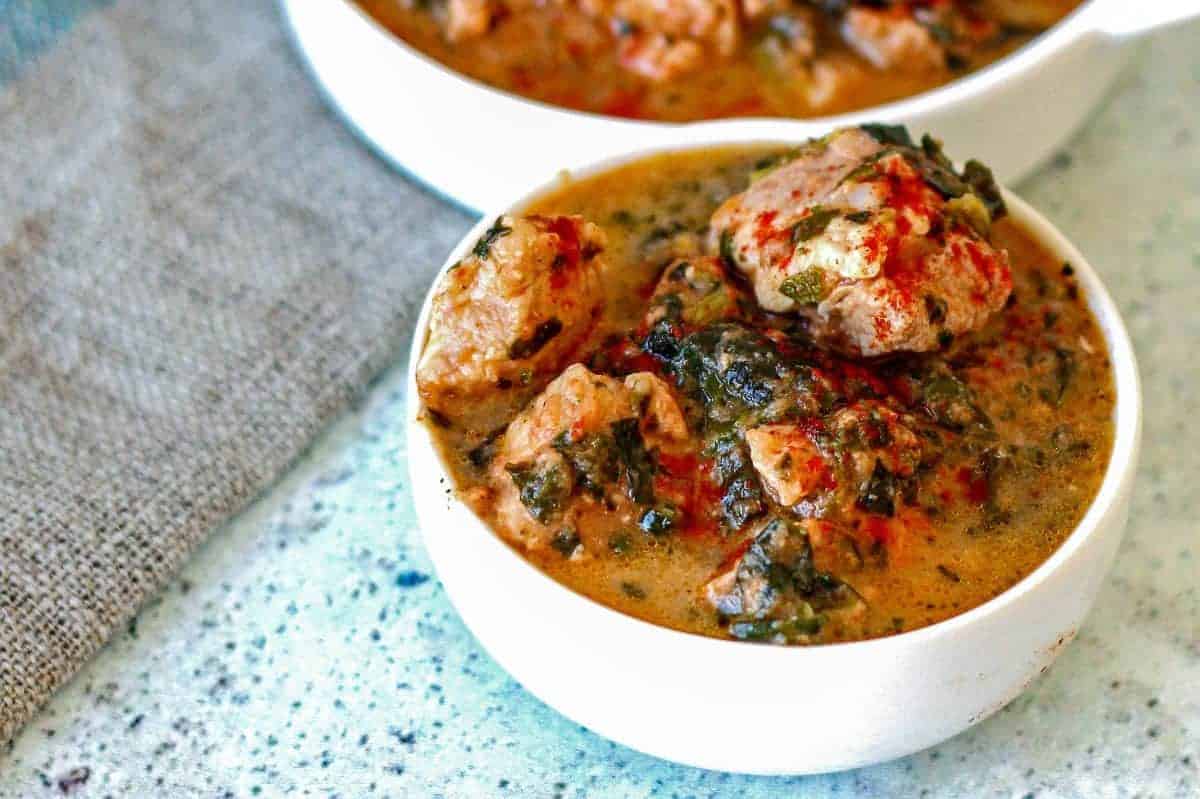 This smoked pork soup with corn is so yummy and healthy for meal prep. Made with pork, fresh sweet corn, onions, green chili, tomatoes, and other spiced this soup recipe is ready in 20 minutes with amazing flavors. Must-Try!
Get the recipe here.
---
Related: High Protein Lunch Recipes
---
12. Keto Broccoli Cheddar Soup
This Healthy Keto Broccoli soup with cheddar cheese is best for any time dinner or lunch and also comfort food for winter. this crockpot soup is better than Panera copycat. This Instant pot broccoli cheese soup serves with a bread bowl or with any kind of side dishes like salad, cookies, etc. Try this healthy easy soup at home!
Get the recipe here.
---
Suggested Tasty Recipes:
Keto Dinner Recipes
High Protein Vegetarian Recipes
Keto Make Ahead Freezer Meals
Healthy Pantry Meals
Vegan Meal Prep Recipes
Keto Cheap Meals On A Budget
Vegetarian Meal Prep Recipes
Baked Recipes
---
11. Keto Mushroom Soup
This Creamy Mushroom soup is packed with only 7 ingredients and ready in 20 minutes. Thick, creamy, tasty, and delicious this soup is low carb and gluten-free that are best for weight loss.
Get the recipe here.
---
Suggested: Keto Mushroom Recipes
---
10. Keto Cabbage Soup
Love Cabbage recipes? Try this cabbage soup recipe at home for a lunch meal. It is low-carb and keto-friendly recipes that are easy to make, delicious, and perfect for cold weather.
Get the recipe here.
---
9. Keto Pumpkin Soup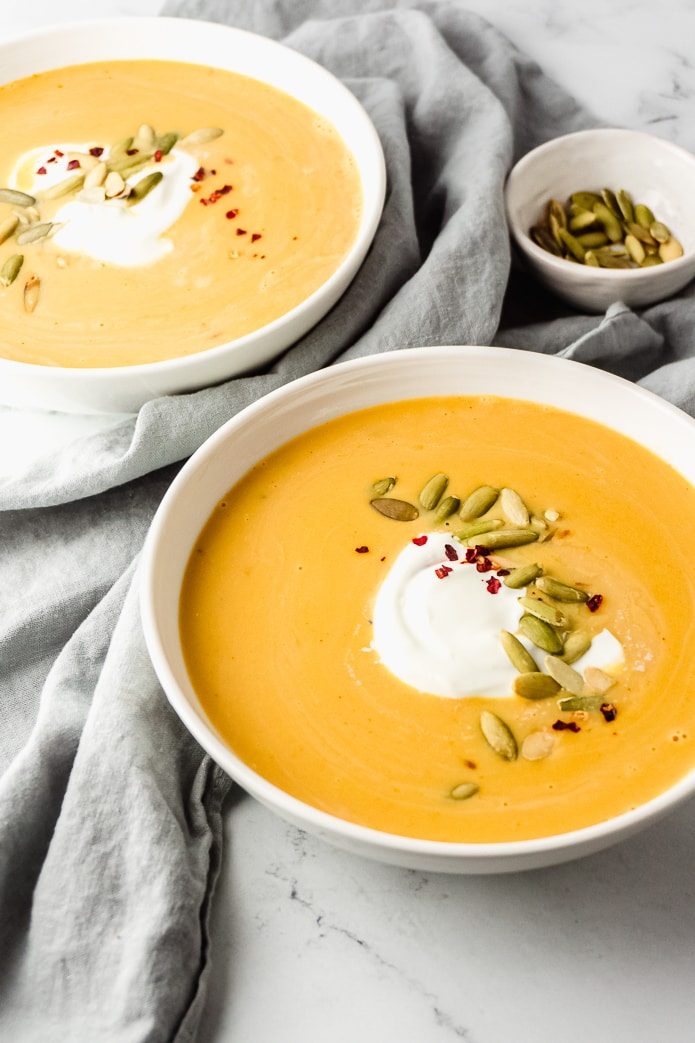 Pumpkin soup is one of my favorite recipes for a winter meal. Celebrate the fall season with this soup and Fall Dinner Recipes, Ending With These amazing tasty Fall Dessert Recipes. This pumpkin soup is so creamy and healthy that is ready in 30 minutes or less and low carb too!
Get the recipe here.
---
Suggested: Keto Pumpkin Recipe Ideas
---
8. Keto Thai Coconut Soup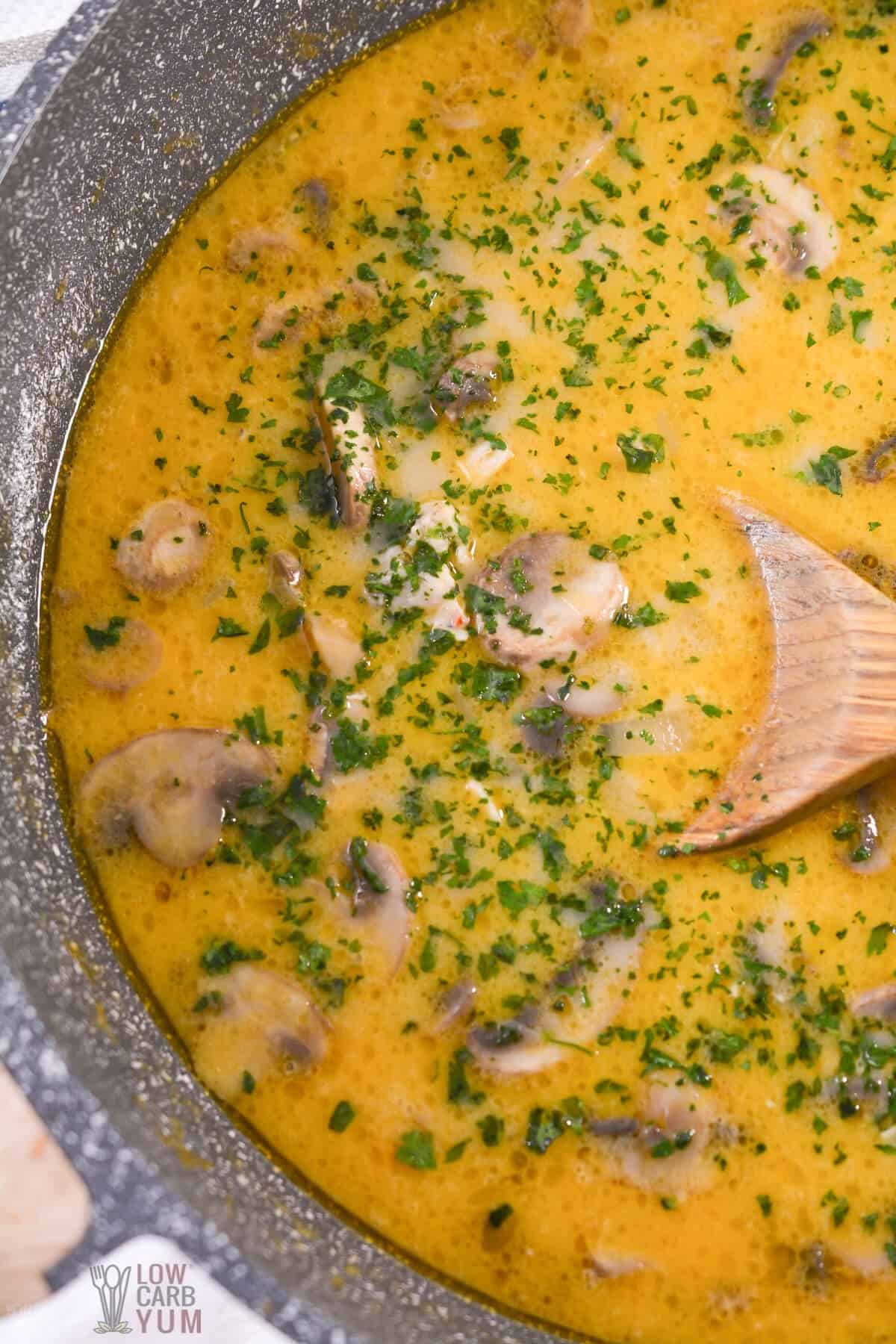 Thai coconut soup makes me healthy and gets a beautiful nice coconut flavor. So easy to prepare this recipe is made with few ingredients and after a bite, your taste buds will say to you, One More!
Get the recipe here.
---
Related: Keto Coconut Flour Recipes
---
7. Instant Pot Keto Tuscan Soup
Keto Tuscan soup is Olive Garden's most popular soup and that I love to eat so much. This soup is loaded with Italian sausage, kale, bacon and potatoes and some other ingredients. So tasty and yummy that best for a great meal for your family!
Get the recipe here.
---
Suggested Instant Pot Ideas:
Instant Pot Recipes For Meal Prep
Keto Instant pot Recipes
Instant Pot Chicken Recipes
Instant Pot Dump Dinner Ideas
---
6. Keto French Onion Soup
This french onion soup is the simplest soup for your lazy days. This keto friendly soup makes a nice and flavourful taste that topping with melted cheese.
Get the recipe here.
---
Related:
Keto Recipes For Weight loss
Keto Recipes Under 3G Net Carbs
High Protein Slow Cooker Recipes
Keto Recipes
Keto Crockpot Recipes
7-Day Keto Meal Plan
Keto Kale Recipes
Keto Casserole Recipes
---
5. Keto Sausage Soup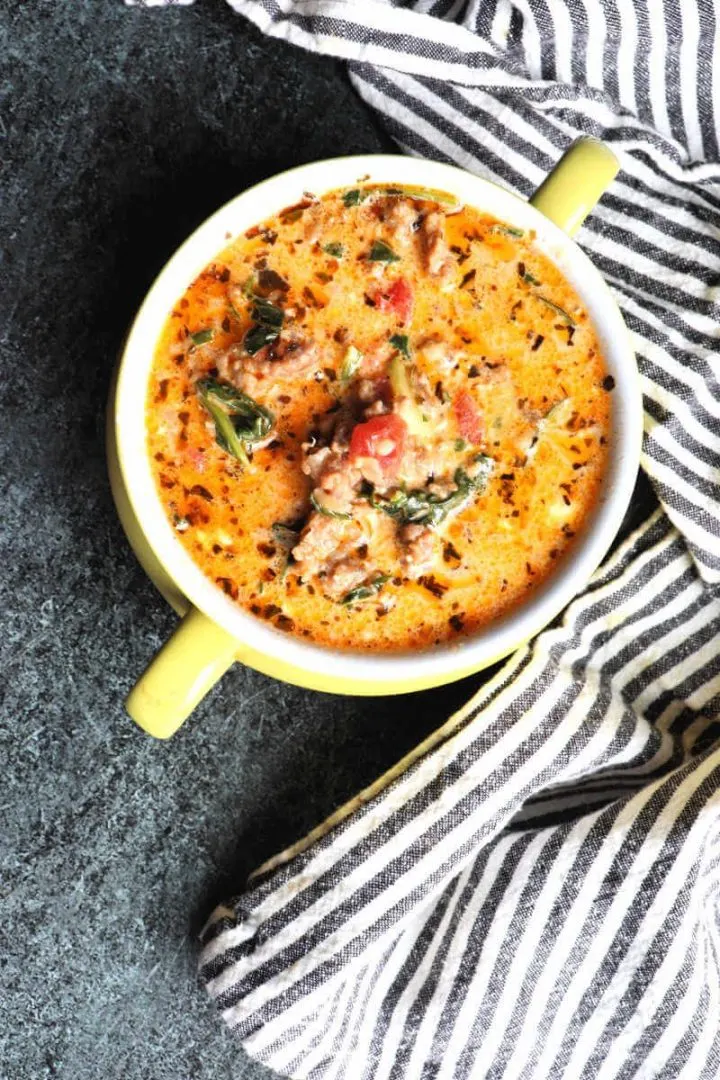 This Sausage Soup With Peppers And Spinach is one of my best lunch keto soup recipes for my busy work. So flavourful and satisfying make ahead soup that are great meal for a big batch!
Get the recipe here.
---
Suggested: Keto Sausage Recipes
---
4. Keto Lasagna Soup
Lasagna Soup is comfort food, warm, rich and low carb recipe. Easy to make this soup is keto friendly and enjoy the soup with zucchini noodles or any dishes.
Get the recipe here.
---
Related: Keto Side Dish Recipes
---
3. Keto Chicken Fajita Soup
Chicken Fajita Soup is so delicious Mexican soup idea for lunch or dinner meal. Use your leftover chicken and cook this creamy healthy soup with any vegetables. It is cheap and budget friendly that good for your family and save your money.
Get the recipe here.
---
Suggested: One Sheet Pan Dinner Meals
---
2. Keto Chicken Spinach Soup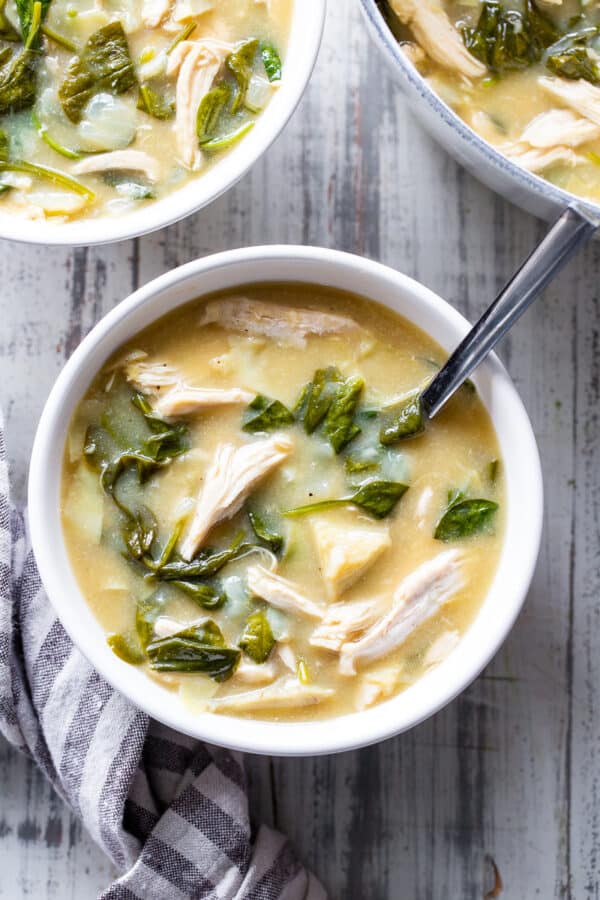 Cheeseburger Soup is a thick, rich and flavorful dish for dinner. Make this easy soup recipe at home which is one of my most popular keto soup recipes.
Get the recipe here.
---
Related Cream Cheese Ideas:
Keto Fat Bombs Recipes
Cream Cheese Fat Bomb Recipe
Keto Cream Cheese Dessert Ideas
---
1. Instant Pot Keto Pizza Soup
Have you ever tasted pizza soup? This instant pot pizza soup is packed with meat and vegetables with creamy broth. Low carb and keto friendly this soup keep you healthy at any time.
Get the recipe here.
---
Suggested Pizzas:
Keto Pizza Recipes
Veg Cheesy Pizza Recipe
Paneer Pappy Pizza Recipe
---
---
If you like this article about keto soup recipes, please share this with your friends on Facebook, Twitter, and Pinterest. Also, you can subscribe to my blog to get all the latest articles first on your mobile.
SHARING IS CARING!
FACEBOOK | TWITTER | PINTEREST
Did you like this recipe and make it later at home? SAVE this pin to your favourite board on Pinterest!