Looking for easy and simple weight loss snacks for something to eat on the go or at work or in the evening break? These are some healthy and delicious weight watchers snacks that can be easily made and help you lose weight fast! Here you will find an amazing collection of snacks that you can save on Pinterest and check these recipes here as many times as you need.

Snacks are an essential part of our life. However, when you are on a diet, you may want to think about eating a snack once or twice before, whether that snack is helpful for low carb and weight loss. But in this busy working life we ​​don't have much time to think about what is good or not. So I shared here a list of some weight watchers snack ideas that you can easily make at home with a few ingredients.

So let's jump to these easy and fast recipes and enjoy with these weight watchers snacks in your evening cravings or on the go!
---
21. Banana Oatmeal Muffins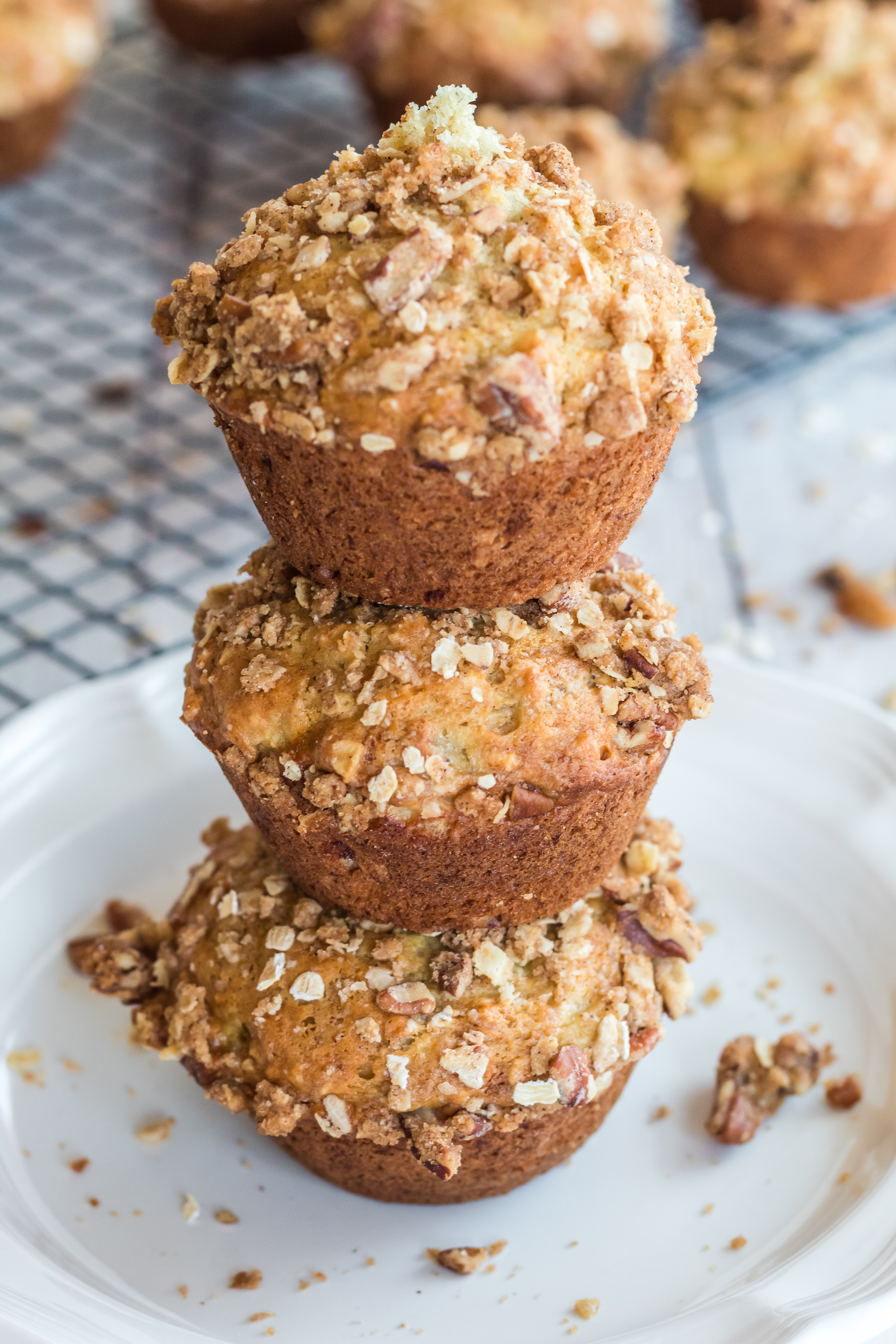 Banana oatmeal muffins are best ever snack on the go and evening cravings! These muffins are soft, moist, tender and so easy to make at home!
Check it here.
---
Related: Keto Muffins Recipes
---
20. Peanut Butter Energy Balls
These peanut butter balls are healthy, tasty and gluten free energy snack that made in just 30 minutes or less. This balls are one of my favourite weight watchers snacks on the go!
Check it here.
---
Suggested Snacks:
Keto Fat Bombs Recipes
Keto Cream Cheese Fat Bomb Ideas
Keto Snacks Recipes
High Protein Snack Ideas
Keto Chaffle Ideas
---
19. Weight Watchers Cinnamon Rolls
Weight Watchers Cinnamon Rolls are a quick and easy homemade recipe that everyone like so much. So delicious, tasty and moist cinnamon rolls recipe is great to make ahead for a grab-and-go breakfast for those busy mornings!
Check it here.
---
Related: Weight Watchers Recipes For Weight Loss!
---
18. Weight Watchers Bagels
To make this soft and easy snack bagels, you need yogurt and flour with other simple few ingredients. Only 3 points per bagel is the perfect for busy work or evening snack!
Check it here.
---
Suggested: Keto Coconut Flour Recipes
---
17. Weight Watchers Crispy Chicken Bites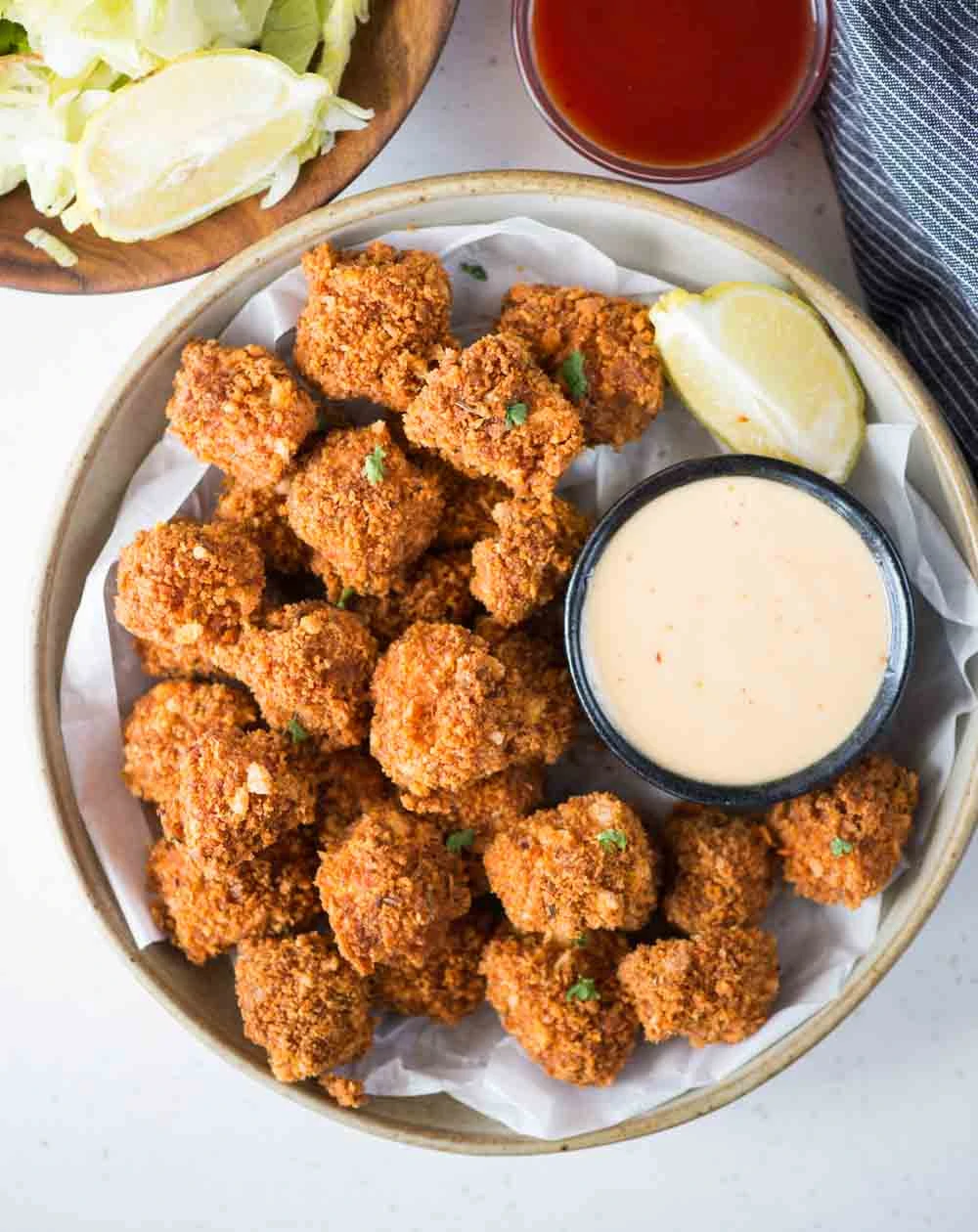 Love chicken recipes? Must try this crispy chicken bites that are best for evening snack and on the go or as a side dish with meal. Baked, juicy, tender, moist and soft these chicken bites are best ever weight watchers snacks that you need to try!
Check it here.
---
Related Chicken Ideas:
Keto Chicken Recipes
Tandoori Chicken Recipe
Instant Pot Chicken Reipes
Dry Chili Chicken Recipe
KFC Style Chicken Drumsticks Recipe
Air Fryer Chicken Recipes
Weight Watchers Chicken Recipes
---
16. Berry Parfait
Packed with creamy yogurt, fresh berries, honey and granola makes a tasty and delicious berry parfait recipe to start your mornings.
Check it here.
---
Suggested: Strawberry Smoothie Recipe
---
15. Pumpkin Pecan Granola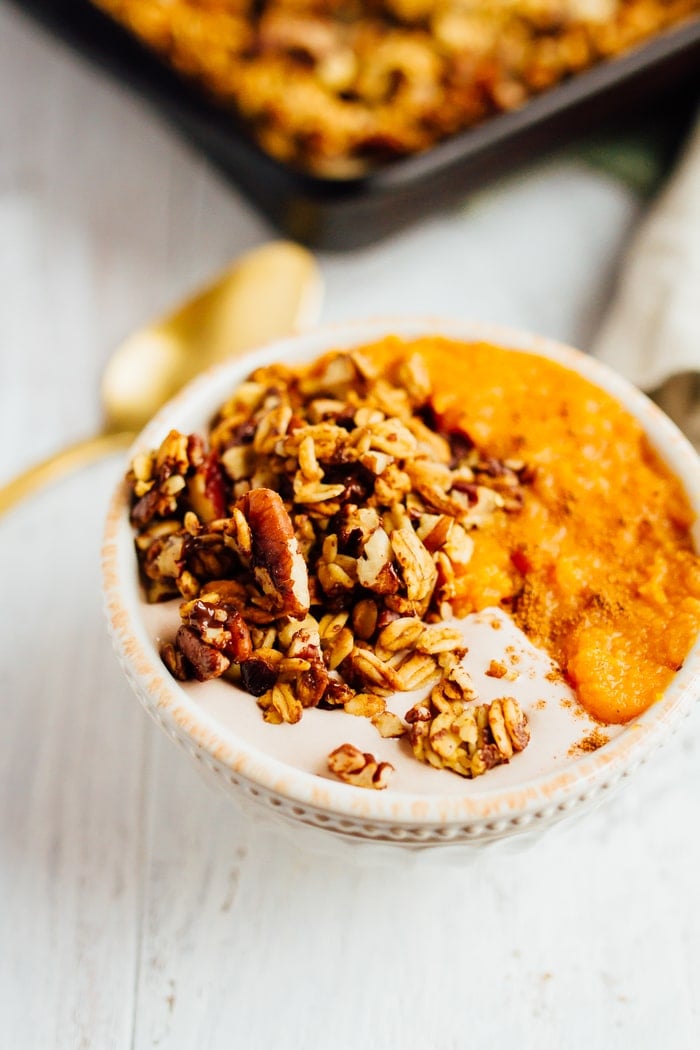 Pumpkin Granola is loaded with nutty pecans and chocolate chips that you get a amazing snacks idea for your cravings!
Check it here.
---
Related: Keto Pumpkin Recipes
---
14. Black Bean Blender Brownies
If you are a brownie lover, must try this black bean blender brownies in this evening. So delicious, tasty, moist and take it as a dessert or snacks!
Check it here.
---
Suggested: Keto Brownie Recipes
---
13. WW Banana Bread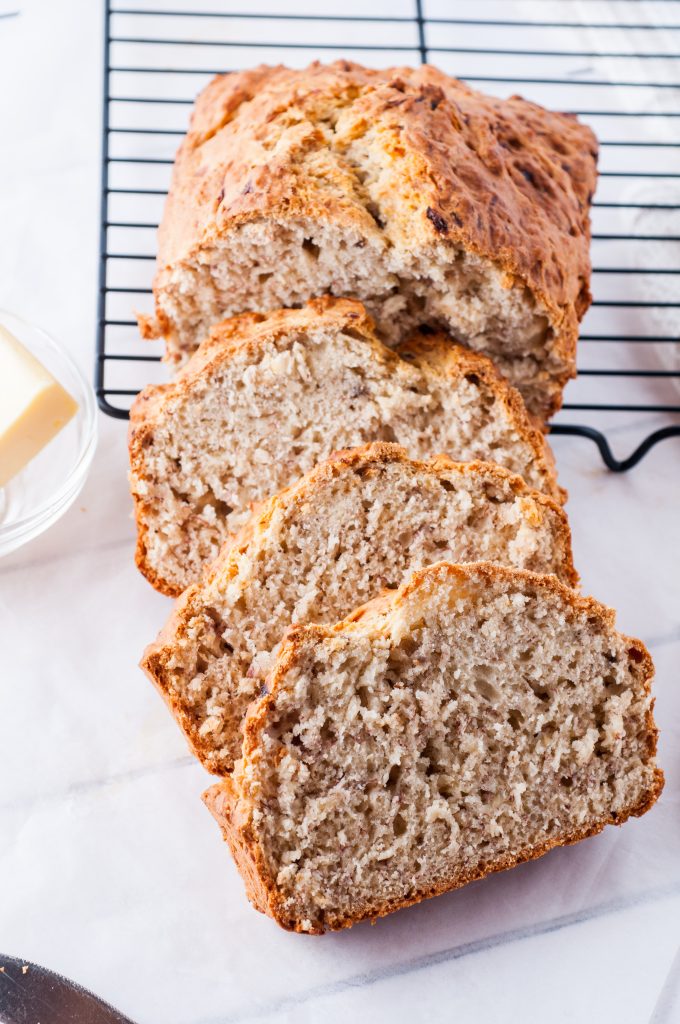 Banana Bread is perfect weight watchers snacks idea on the go or your busy evenings! If you are trying to lose weight, you have to try this Weight Watchers Banana Bread.
Check it here.
---
Related Breads And Cakes:
Homemade Bread Recipes
Vanilla Sponge Cake Recipe
Veg Club Sandwich Recipe
Masala Toast Recipe
Keto Cupcake Recipes
Garlic Stuffed Cheese Bread Recipe
French Toast Recipe
Irish Soda Bread Recipe
---
12. Baked Zucchini Fries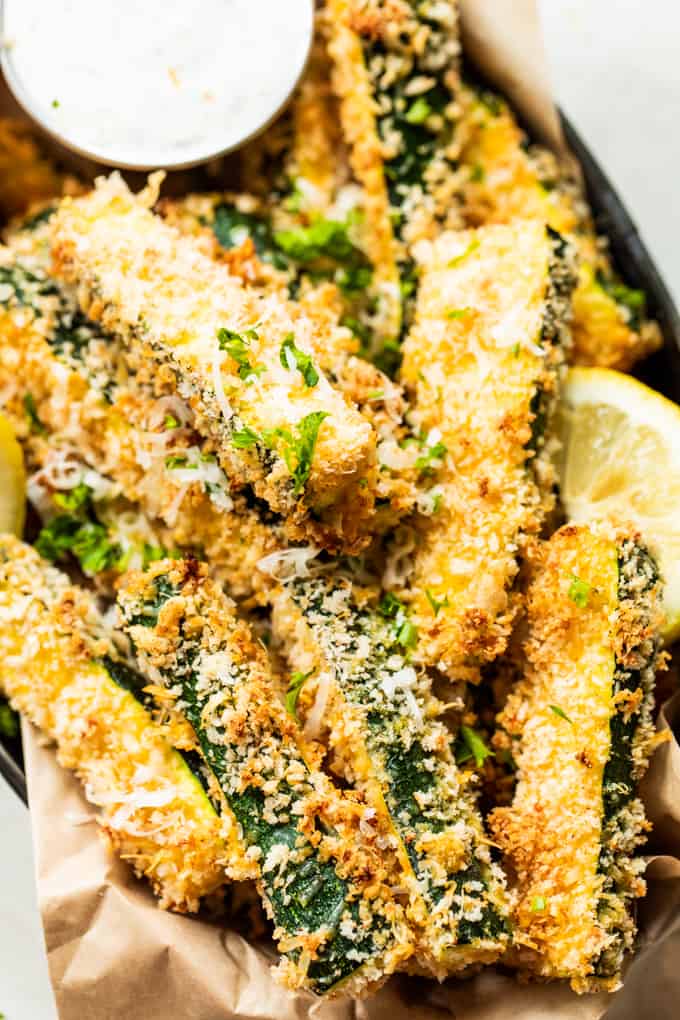 Zucchini Fried are crispy, tasty and flavorful snack that so easy to make and serve with your favourite dipping sauces for a fun, healthier snack.
Check it here.
---
Suggested: Tasty Homemade Popcorn Recipes
---
11. Mushroom Crostini With Herbs And Garlic
Mushroom lover? Try this mushroom crostini with herbs and garlic recipe as a side dish or snack.
Check it here.
---
Related: Keto Mushroom Recipes
---
10. WW Banana Bites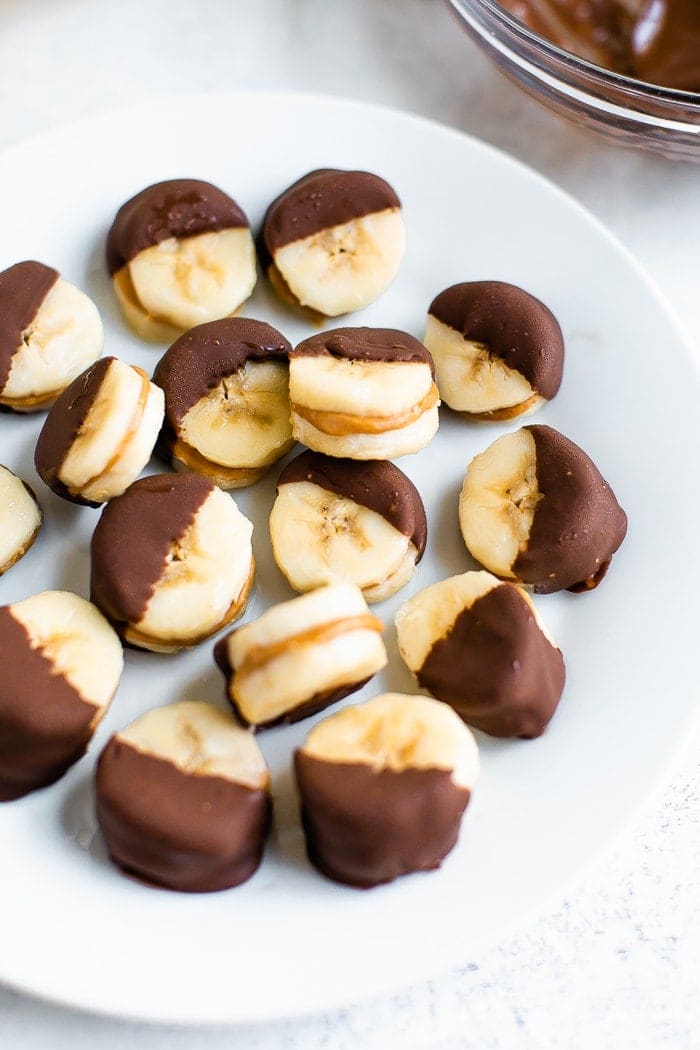 This banana bites is one of my best weight watchers snacks when i'm on cravings. This bites are attached with peanut butter and covered with chocolate makes a easy snack recipe for anytime you want!
Check it here.
---
Suggested: Banana Smoothie Recipe
---
9. Weight Watchers Pizza
I'm the biggest fan of pizza, but worries about your diet. Try this weight watchers Pizza recipe that made with only 2 ingredients.
Check it here.
---
Related Pizzas:
Keto Pizza Recipes
Homemade Veg Pizza Recipes
Pappy Paneer Pizza Recipe
---
8. Weight Watchers Pancakes
Pancake is the easiest and simple way to full your cravings for a long day. They are fluffy, delicious and sugar free that perfect for your evening break!
Check it here.
---
Suggested: Keto Pancake Recipes
---
7. Berry Smoothie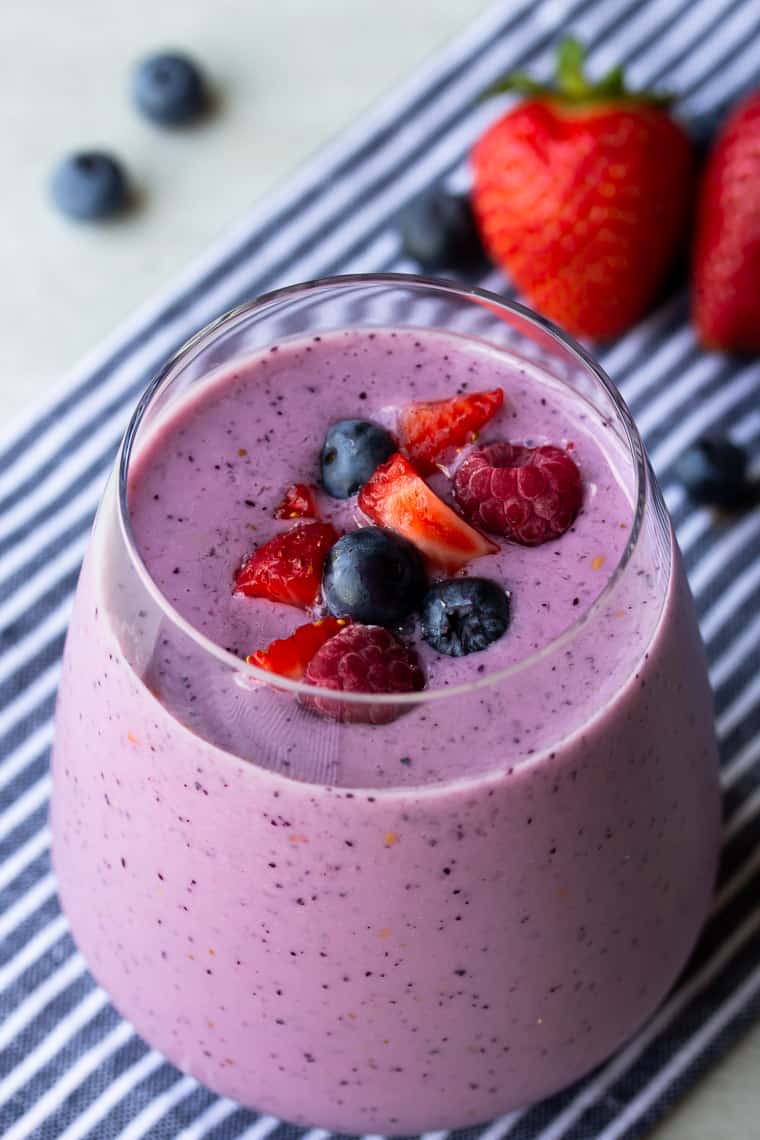 This berry smoothie is a perfect healthy way to start a bright summer morning or refresh your mood at the evening. Adding all types of berries makes a delicious go-to breakfast!
Check it here.
---
Related Smoothies:
Weight Watchers Smoothies With Points
Green Smoothie Recipe
Healthy Smoothie Bowl Recipes
---
6. Devilled Egg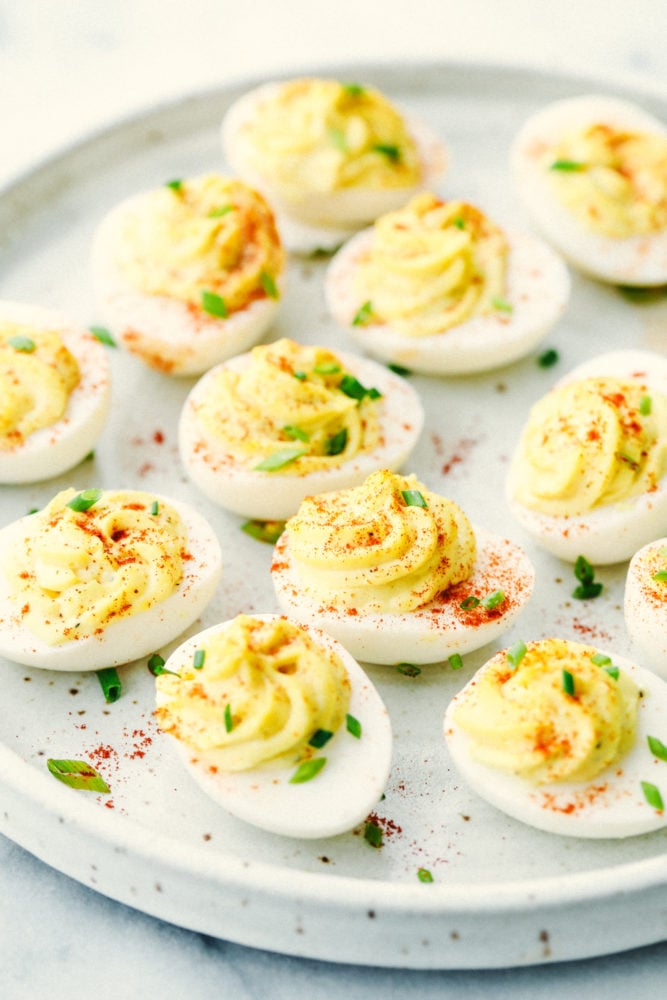 Devilled Egg is a healthy protein and best ever appetiser for parties or holiday celebrations! Easy to make, simple and perfect snacks on the go!
Check it here.
---
Suggested: Bengali Egg Devilled Recipe For Snacks
---
5. Chewy Oatmeal Raisin Cookies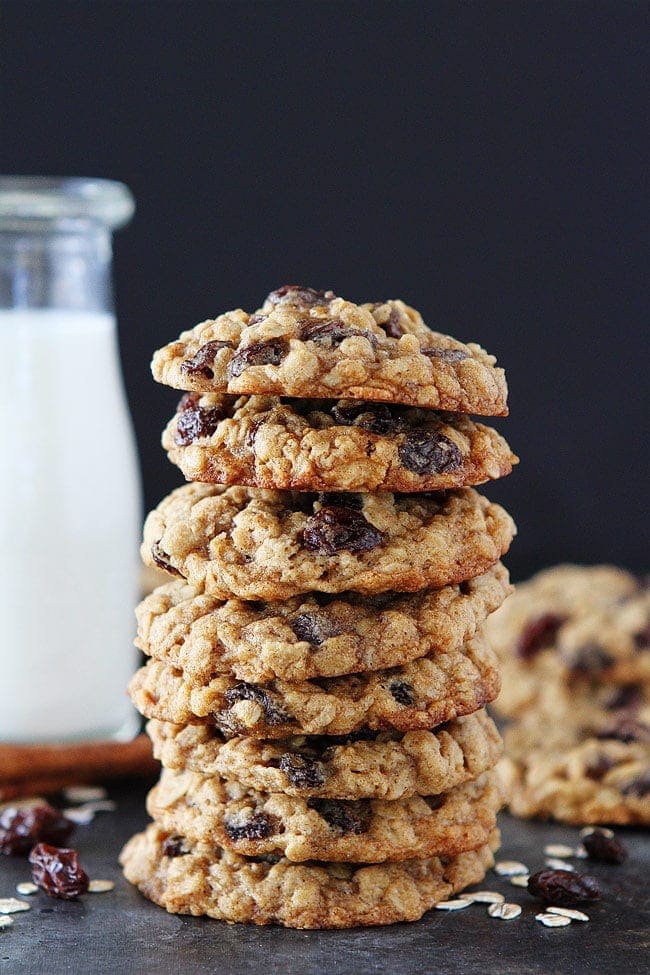 These soft and chewy oatmeal raisin cookies are best ever favourite cookies that our whole family will love to eat. Easy to make and serve this cookies with a glass of milk, enjoy!
Check it here.
---
Related Cookies:
Simple Butter Cookie Recipe
Keto Cookie Recipes
Chocolate Chip Cookie Recipes
How To Make Chocolate Chip Cookies
---
4. Oven Baked Cinnamon Apple Chips
This oven baked cinnamon apple chips are homemade addictive snack that you will love. You can store it for more days and enjoy this apple chips on the go or evening time!
Check it here.
---
Suggested: Keto Chips For Weight Loss
---
3. Weight Watchers Peanut Butter Fruit Dip
If you are a peanut butter lover, I'm sure this fruit dip will love it. Healthy, tasty and easy snacks that is one of my favourite weight watchers snacks.
Check it here.
---
Related: Keto Peanut Butter Recipes
---
2. WW Pudding Cookies
This pudding cookies is ready in just 10 minutes with only 3 ingredients. These sugar free cookies are best ever recipe that you can take them to a party or on the go!
Check it here.
---
Suggested: Healthy Chia Pudding Recipes
---
1. WW Frozen Yogurt Covered Raspberries
Love to eat raspberries? These frozen yogurt covered raspberries are 0 Weight Watchers Freestyle points, so enjoy your snack with these raspberries throughout the day.
Check it here.
---
---
If you like this article about weight watchers chicken recipes, please share this with your friends on Facebook, Twitter, and Pinterest. Also, you can subscribe to my blog to get all the latest articles first on your mobile.
SHARING IS CARING!
FACEBOOK | TWITTER | PINTEREST
Did you like this recipe and make it later at home? SAVE this pin to your favourite board on Pinterest!